Posts

7,679

Joined

Last visited

Days Won

48

BCash

-15 [ Donate ]
145 Followers
About Oranek

Oranek's Achievements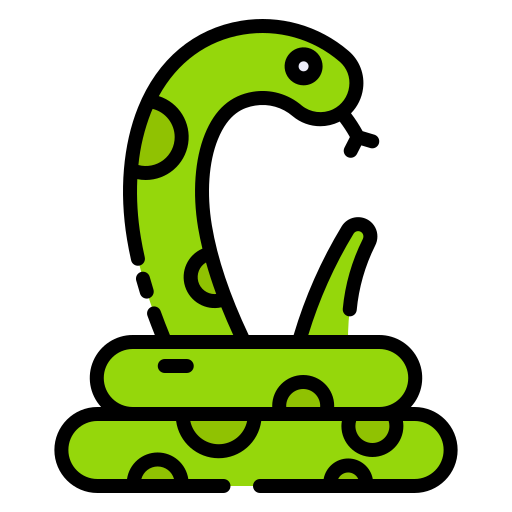 Anaconda (55/55)
A dedicated gamer and antisocial shut-in downloads an update to her favorite fantasy RPG–only to find herself sucked into the game world for real. Reset to level one and equipped with only a cute bear onesie that grants her impressive abilities, Yuna sets out to explore her new reality–even though the fact that she can't seem to take the bearsuit off gives her paws, er, pause! — Download Links: (Volume 1-7)

Okay na pwedi muna e download...

Print directly from Android phone or tablet to almost any printer! Print photos emails documents (including PDF Microsoft® Word Excel® PowerPoint® and other files) bills invoices messages web pages and more. PrinterShare makes printing easy and convenient whether your printer is right next to you or across the world! IMPORTANT: Some of the features are NOT FREE! To unlock these features you would need to make a purchase to unlock the Premium Features of the free app. We highly recommend printing the test page to ensure compatibility with your printer prior to making a purchase. NOTE: Due to the update to the Permissions policy on Google Play we had to remove the SMS and Call log printing features from our app. With PrinterShare you can easily print images and photos (JPG PNG GIF) emails (from Gmail) and attachments (PDF DOC XLS PPT TXT) contacts agenda web pages (HTML) and other digital content from device memory cloud storage providers such as Google Drive One Drive Box Dropbox and other applications using Share action. You even can print text messages for trial or legal matters! Print UPS shipping labels directly from a browser on your device to supported thermal printers by logging into the UPS website. Also you can configure many printing options such as paper size page orientation copies page range one- or two-sided printing (duplex mode) print quality (resolution) color or monochrome media tray and more. With the free version of the app you can: * Print with certain restrictions on nearby wireless (WiFi Bluetooth) and direct USB OTG connected printers; * Print on Windows shared (SMB/CIFS) or Mac shared printers; * Print 20 pages in the remote mode over the Internet. Premium Features include: * Unlimited Nearby direct printing (PDFs documents photos and more) via Wi-Fi or Bluetooth without a computer; * Unlimited Remote printing. The receiving end (Windows or Mac) would not have to buy pages or subscribe. PrinterShare supports a wide variety of HP Canon Brother Kodak Samsung Dell Ricoh Lexmark Kyocera OKI and other printers including legacy networkable. A full list of supported printers available at http://printershare.com/help-mobile-supported.sdf. You can also print to unsupported and legacy printers with our free computer software for Mac and Windows available at http://printershare.com. Here is the list of printers supported by the PrinterShare app: http://www.printershare.com/help-mobile-supported.sdf Make sure that your printer is supported. Please note: 1) Requested permissions are needed to print content and are not used to collect your personal data. For a more detailed explanation please see our FAQ at http://www.printershare.com/help-mobile-faq.sdf 2) If something isn't working as expected please send us an email to

[email protected]

Have a good print! P.S. For direct nearby printing to selected printer models PrinterShare downloads and uses drivers provided by HPLIP (http://hplipopensource.com) and GutenPrint (http://gimp-print.sourceforge.net). These drivers are distributed under GNU General Public License version 2. What's New in v12.6.9 (Premium) (Mod) (Official Version): bug fixes — MOD FEATURES — ● Premium features Unlocked ● Message feature works ● Call log feature works ● Unnecessary Permissions and Activities removed ● Debug code removed ● Apk signature changed ➡ Languages: Multi Languages ➡ CPU architectures: Universal How to connect to Google Drive: ● First install the untouched version > Launch > Log In > Uninstall. ● Then install this modded version > Launch > Log In. — Download Link:

Though the name says lite it is a pro PDF viewer in many ways. Compared to other PDF viewers PDF Viewer Lite is distinguishable as it is - Low Ram Usage : You can pin it to recent apps and use your phone normally. It won't consume your RAM much. - Small in size : you can't find a pdf viewer which is smaller than this with these capabilities. Other apps will usually be 10 times bigger and 5 times memory consuming. - Scrolls PDF smoothly ( like butter ) - Ads free : unlike many other apps you won't be bombarded with ads. - open sourced. No bloatware - Now you can do many pdf operations on PDF. - Compressing PDF - Set Password to PDF - Remove Password from PDF - Delete pages from PDF - Convert Images to PDF - Merge Multiple PDFs Many more to come soon.. What's New in v3.81 (Unlocked): Fixed minor bugs and performance improvements — Download Links: - (Armeabi-v7a): - (Arm64-v8a):

Wait... I will update this post

Synced Lyrics Editor is the best Synced lyrics maker. Free & Full feature no need to pay any buck to edit your lyrics. Search and download your favorite lyrics with just a click. Save your lyrics to file or embed lyrics to your audio file (support various format see below). You can create synced lyrics with just some clicks. Very simple steps and easy to use. Support built-in Search Lyrics tab. Embed lyrics to audio file and play it back offline. Browse and edit lyrics file and embed to your music on SDCard. HOW TO USE Option 1 - Make unsynced lyrics synced: - Click and open audio from our app. Lyrics Editor will appear. - If the audio has embedded lyrics just start play with it. If not click the "+" (Add) button to add lyrics from file or paste from clipboard or You can search lyrics with the built-in search function. - With unsynced lyrics start play the audio. When it is playing click the Time icon on each row to capture timestamp for that row from the current progress. - Well done. You have your synced karaoke lyrics. Option 2 - Edit already synced lyrics - With synced lyrics the editor provides you many great functions. Click open the audio file. - On each row you can adjust each timestamp by click on the timestamp adjusting arrows. - Long press on a row to start batch adjusting. - Well done. Features: - Search lyrics - Download lyrics and edit - Create synced lyrics with ease - Embed lyrics to audio file - Copy lyrics to clipboard to share - Save lyrics to external file - Share lyrics - Built-in Lyrics player play synced lyrics like karaoke style. Support audio formats: Mp3 M4a Ogg Flac Wma Wav Design: - Material design - Clean and minimalist interface - Easy to use - Night mode. Dark Theme Enjoy making synced lyrics! Rate us 5 stars if the app is helpful for you! What's New in v21.6.5 (Pro): Rate the app 5 stars to support our development - Bug fix and improvement — Download Link:

Unit converter Pro is the 6th set of Smart Tools® collection. This app includes Currency (money Bitcoin) exchange rates. This app has no ads and ads are replaced by useful texts. There are a lot of unit conversion apps on the market. However most are inconvenient and difficult to use because of poor and complicated UI. This app has intuitive and simple UI that is designed for casual user like you. Trust me. I've sorted essential unit sets for your daily life into 4 categories. - Basic : length (distance) area weight (mass) volume (capacity) - Living : exchange rate temperature time speed shoes clothing hat ring - Science : pressure force work (energy) power torque flow current voltage density viscosity concentration astronomy - Misc. : angle data fuel efficiency cooking illuminance radiation prefix binary time zone blood sugar hardness AWG It shows different unit sets depending on user's country. When you need more units please send me an email at

[email protected]

* Do you want more tools? Download [Smart Tools 2] package. For more information watch YouTube and visit the blog. Thank you. ★ android.permission.INTERNET: for receiving the latest exchange rates from the servers. * It is a one-time payment. The app price is charged only once. ** No internet support: You can open this app without any connection. After installation open the app 1-2 times with your device connect to Wi-Fi or 3G/4G. What's New in v2.5.7 (Paid) (Patched) (Mod): - v2.5.7 : Dark mode, Paste - v2.5.6 : Support for Android 11, CUP (Cuban Peso) — MOD FEATURES — - No root or Lucky Patcher or Google Play Modded required - Disabled / Removed unwanted Permissions + Receivers + Providers + Services - Debug code removed;Languages: Full Multi Languages - CPUs: universal architecture - Screen DPIs: 120dpi, 160dpi, 240dpi, 320dpi, 480dpi, 640dpi - Original package signature changed — Download Links:

Download mo nalang ulet kase inupdate ko Yung version niya may bagong link...